About
Councelling and execution: full service offer
Our services include more than just delivering advice: we also make sure that our recommendations are executed. Yet, this full service approach remains financially attractive. We closely follow the evolution of the projects with careful attention. No room for surprises thanks to complete budget transparency: you only pay for the time Thicega spends on achieving your goals.
Temporary reinforcement of your Finance Department due to a project, replacement or busier period, to compensate for a sudden absence or to support & train an ERP implementation?
Thicega Projects & Consulting bvba can offer the competent people for these jobs. They have the required expertise, experience and no-nonsense approach. In order to create added value, we look at ways to optimize the company processes and to satisfy our clients.
Our financial know-how linked to an independent approach is our core competence. We screen financial choices, discussions with banks and investment schemes. We coach your staff members and proactive transfer of knowledge, is also part of our service offer.
Our success is not only due to our integrity, but also thanks to a careful selection of co-workers and partners. We deliver on-site support to our clients, help them with specific projects or absorb temporary understaffing.
Gert Roclée, a manager with a vast experience
After obtaining a Bachelor - Master Accountancy degree in 1994, Gert further specialized in International Factoring, followed courses at the Vlerick Business School obtained the Executive Master class in Corporate Finance in 2003.
He immediately started working as project manager in the health care sector and Multinationals abroad. He acted as Ad Interim General Manager member of council in Belgian SMEs.
He led other missions such as Finance Manager & Controller, Finance & Account Manager, Branch Controller and Senior Accountant with several Belgian branches of Multinationals. More information on References page.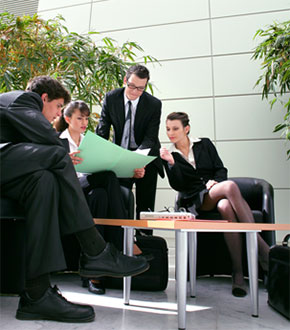 Thicega offers competent people during unexpected absence or busy periods.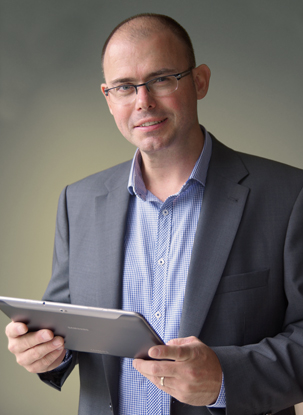 Gert Roclée, owner and manager